LETS TALK ABOUT YOU

[x]Name: Elaine
[x]Location: Texas
[x]Age: 16
[x]Sexual Orientation: Bi
[x]Significant Other: none

YOUR FAVOURITE

[x]Movie/s: Fight Club, Donnie Darko, Boondock Saints
[x]Book/s: Fahrenheit 451, What's Eating Gilbert Grape, 1984, The Ugly American
[x]TV show/s: M*A*S*H, Friends, Law & Order SVU
[x]10 Bands: Pink Floyd, JET, The Y Equals, Audioslave, Bright Eyes, CKY, NIN, Zounds, Beatles, Catherine Denise
[x]Shop/s: Dan's Comp, Pac Sun, Gadzooks, Page One
[x]Era: 40's (swing, baby!)
[x]Word: hooker

WHAT IS MUSIC TO YOU

[x]What song makes you want to disco the most: Save Ferris cover of Video Killed the Radio Star
[x]What's your favourite lyric: "what doesn't kill us only makes us sadder"
[x]What's your favourite kind of music?: Classic rock, or just rock. Too many subgenre's to list off.

WHICH ONE (you may elaborate your reasoning)

[x]Looks/Personality: personality; you can't always fall in love with an asshole
[x]Sweet/Savoury: savoury
[x]Livejournal/Deadjournal: livejournal - easier to navigate ;)
[x]Love/Sex: love, the good feeling lasts longer
[x]Dragon Ball Z/Sailor Moon: neither, I'd rather watch Lain
[x]Family/Friends: family, they usually don't have a choice but to stay with you
[x]Smack Down/Raw: *barf* neither

THE LAST

[x]Movie you watched: Junior
[x]Word you said: rope.
[x]Thing you ate: string cheese
[x]Song you listened to: Voodoo by Godsmack

YOUR VIEWS ON(please elaborate on these)

[x]War: PRO - if it's for a good cause/causing some good. Nobody likes it, but it's sometimes needed.
[x]Homosexuality: FOR - gays shouldn't be discriminated any more than blacks or hispanics
[x]Weapons: FOR - self protection only, please
[x]Racism: AGAINST - racists and homophobes should be sent to the middle of the Atlantic and drowned.
[x]Rating Communities: Why the hell not? ;)

LAST TWO

[x]What was that?: THE MODS ARE HOTT
[x]Please post at least two pictures here:

1.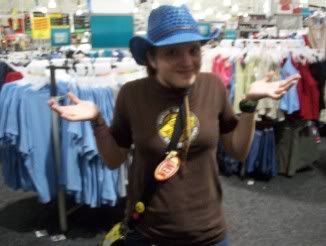 2.


3.


4.


5.